Welcome to Glittering Edge Ltd.
Glittering Edge is a small Scottish company specialising in both swords and knives.  These are traditionally forged, or ground out using more modern techniques.  Often a combination of both.
I specialise in swords and sgian dubhs, but have years of experience when it comes to creating blades for other uses such as (but not limited to) chef knives, bowie knives and axes.  Every single blade I sell is hand made by me in my Edinburgh workshop, whether to historical, fantasy or your own specifications.  The blades are designed with your input and made to last.
I can source a variety of steels fit for your needs and will happily help you design your own custom piece.  I also make my own damascus (pattern welded) steel in-house.
One of my favourite aspects about what I do is creating something custom for a special event – particularly weddings and civil partnerships.  To be included in a couples special day, even in a small way such as creating a sword as a gift or for the cake cutting brings me great pride and I feel it adds a further community element into what I do.
PLEASE MAKE AN APPOINTMENT BEFORE VISITING!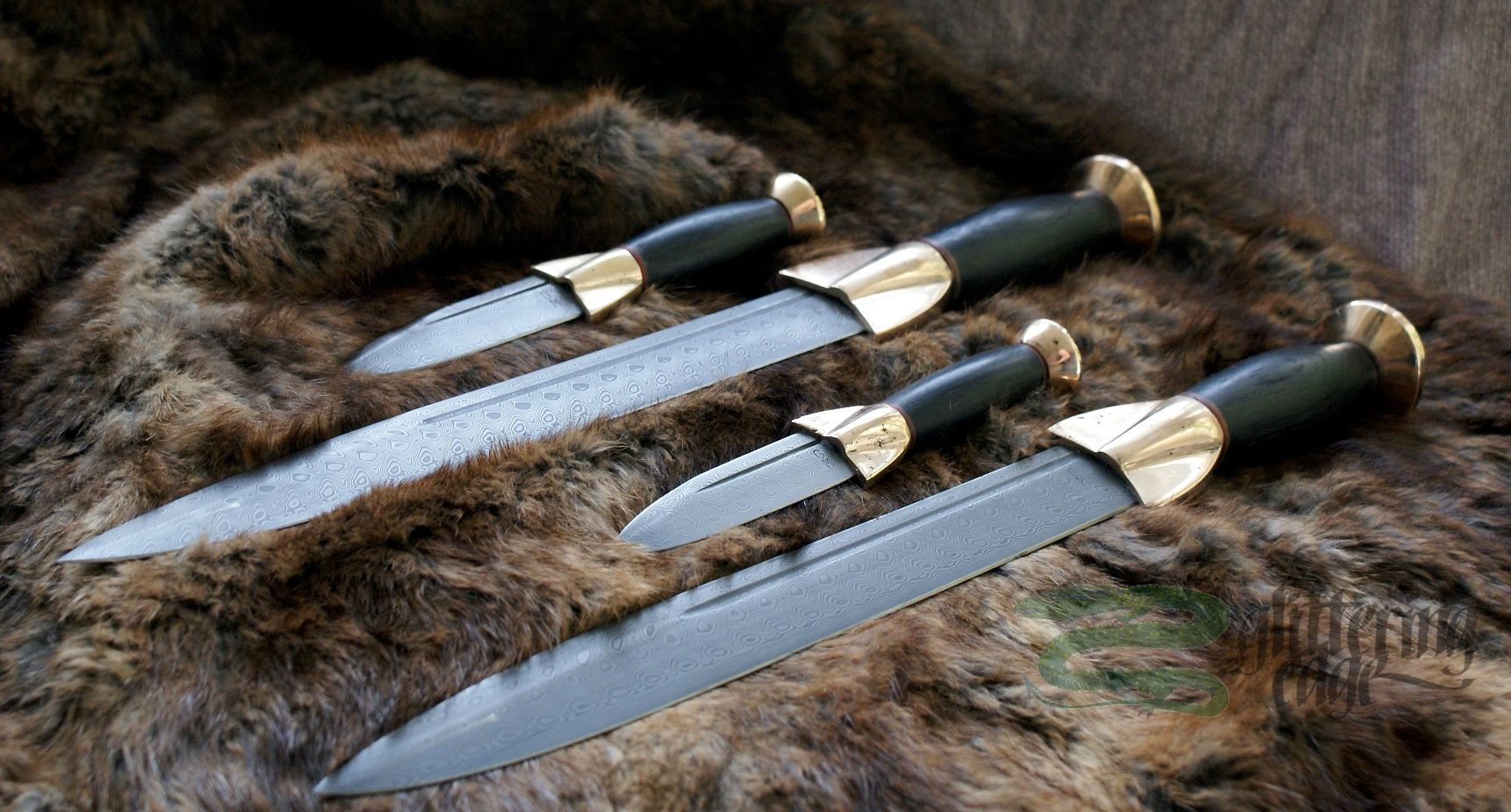 Services
The services I offer normally come under the following categories.
Custom Swords
Bespoke Knives
Bladesmithing lessons
Wood stabilising
repairs and refurbishments – including balance and weight adjustments for fencing blades
Knife sharpening – please send enquiries to Greg on Bookings@glitteringedge.com
Where possible, I try to source materials and components locally.  For custom designs, I am able to use reclaimed materials or something you have sourced yourself.
If you have enquiries please do not hesitate to get in touch, I would love to hear from you.
Bladesmithing lessons are also available.  In these lessons, I guide you through the process start to finish of how to forge your very own knife.
View Bladesmithing lessons for the complete information or send an email to bookings@glitteringedge.com for booking enquiries.
Social Media & Etsy shop
My shop is found at the top menu bar,  alternatively you can visit etsy.com/uk/shop/glitteringedge
My shop is updated periodically to bring you stock items and occasional, exclusive one-off builds!
I DO NOT HAVE A SHOP FRONT, YOU MUST MAKE AN APPOINTMENT BEFORE VISITING!
I also post regularly on Instagram and Facebook where you can see what I do on a weekly basis.